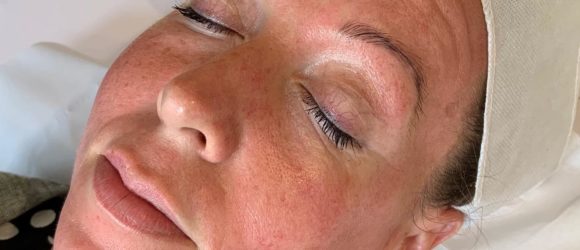 Skin Pen Needling Treatment
Skin Pen Needling is a Microneedling treatment that stimulates collagen and elastin, improving skins texture (scarring) moisture levels and fine lines and wrinkles!
It involves minimal downtime as you can see in the photos:
Before / immediately after / 4 hours after /8 hours after /next day / 2 days later!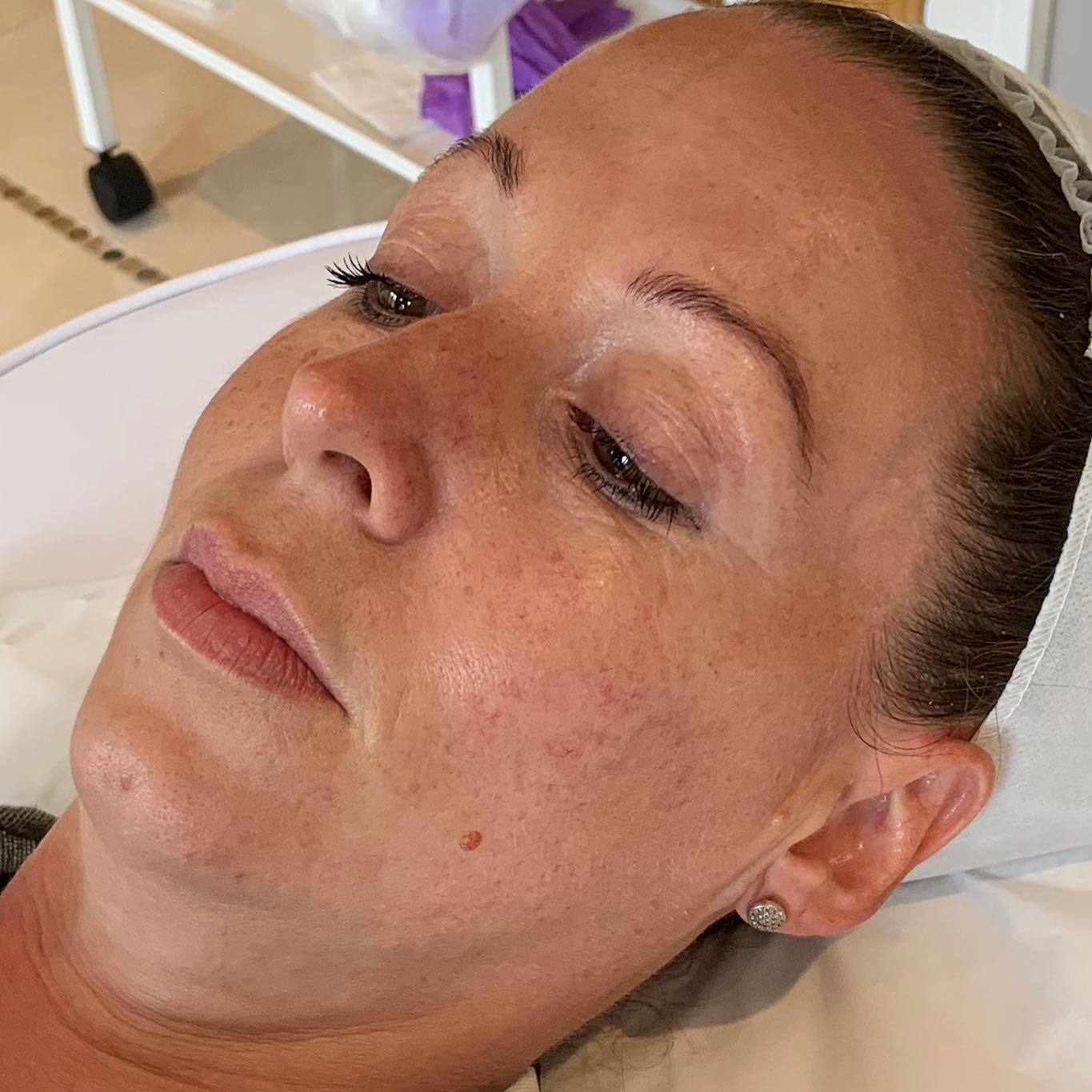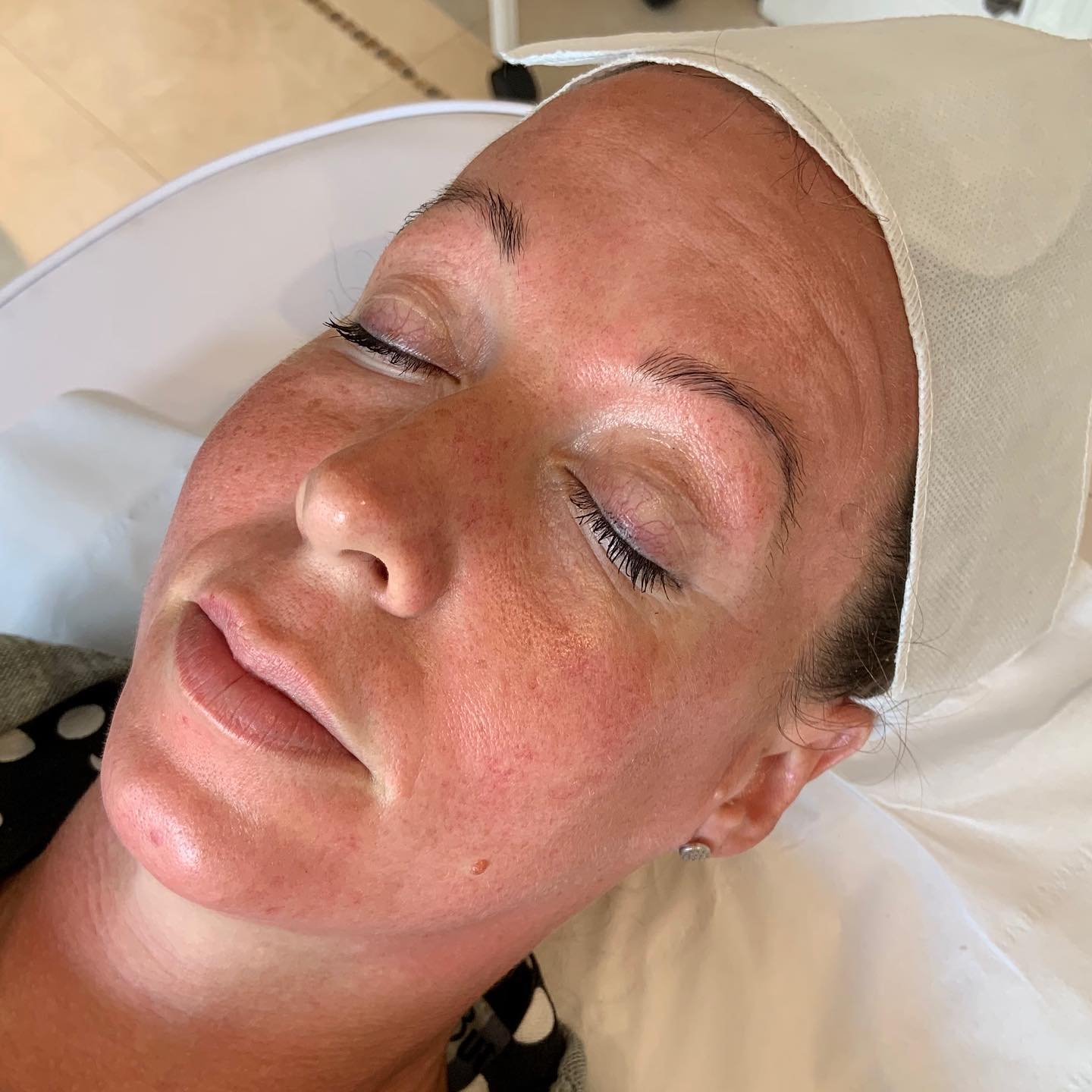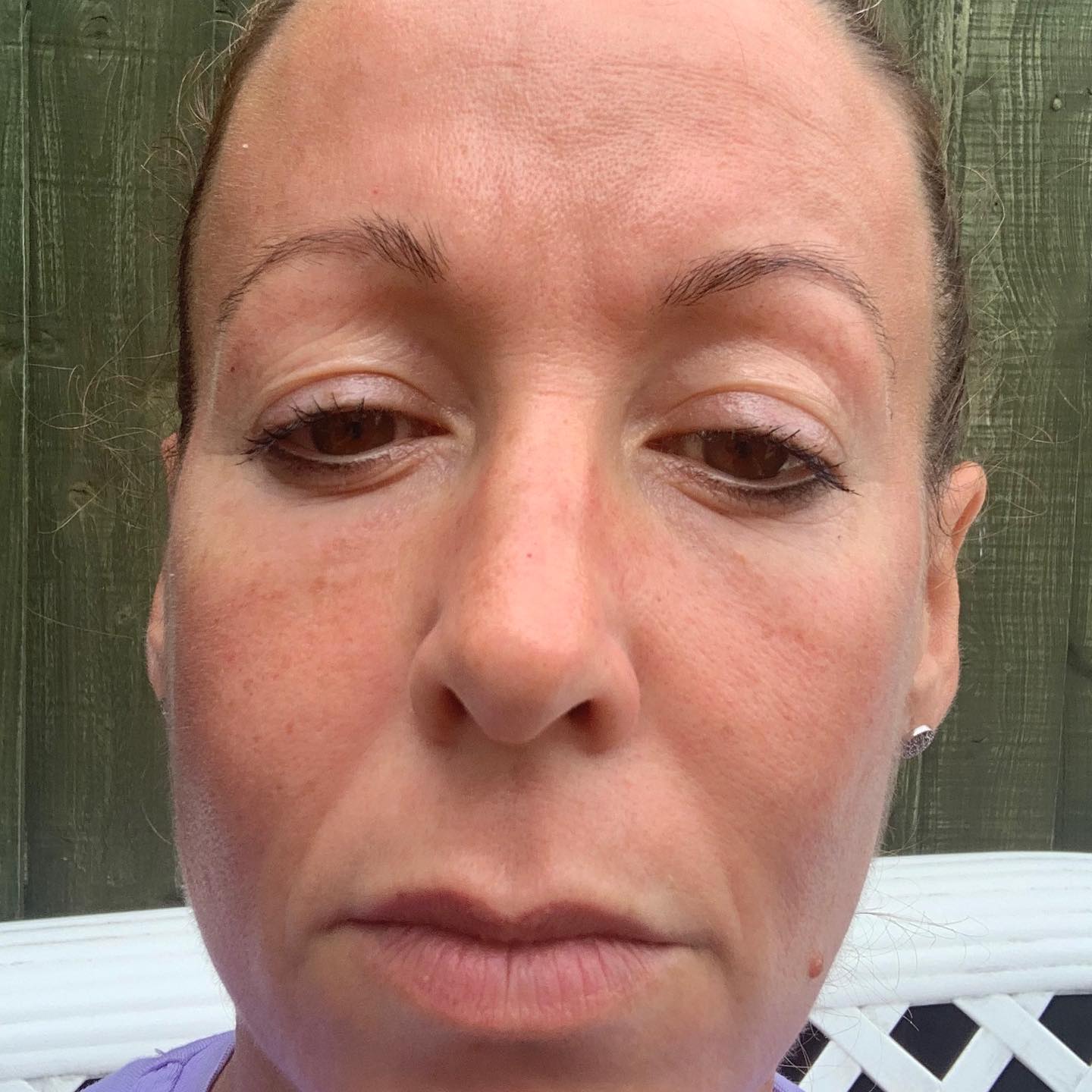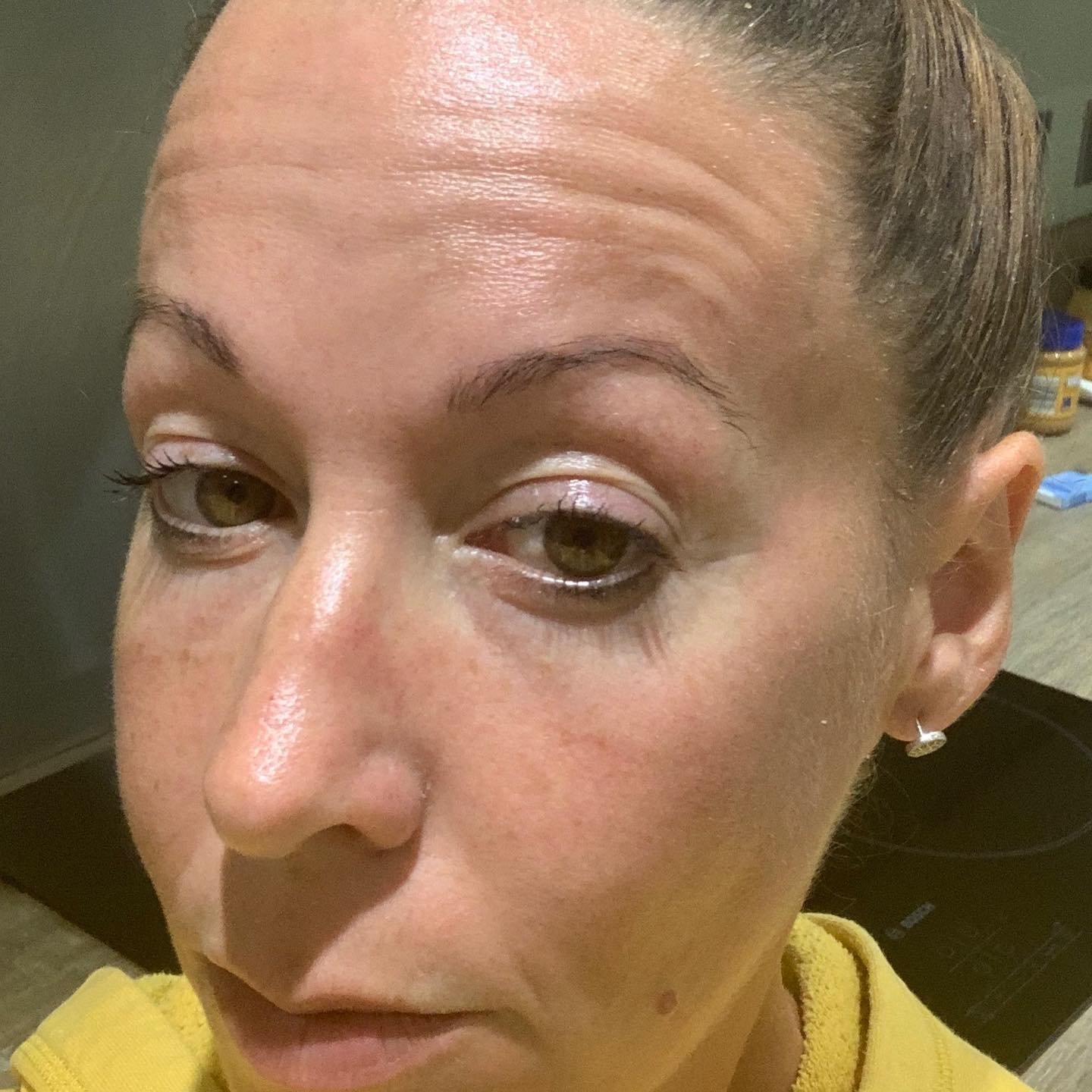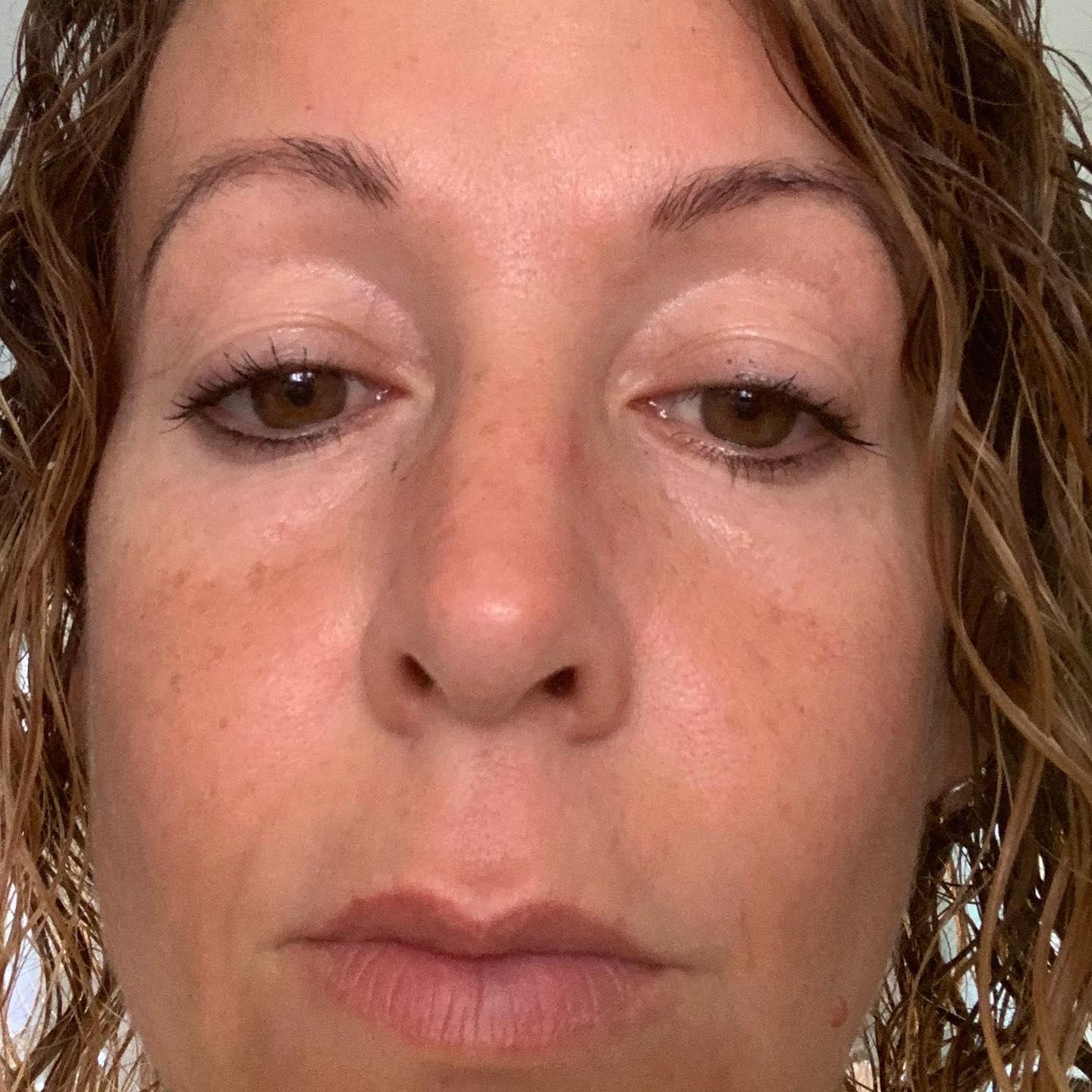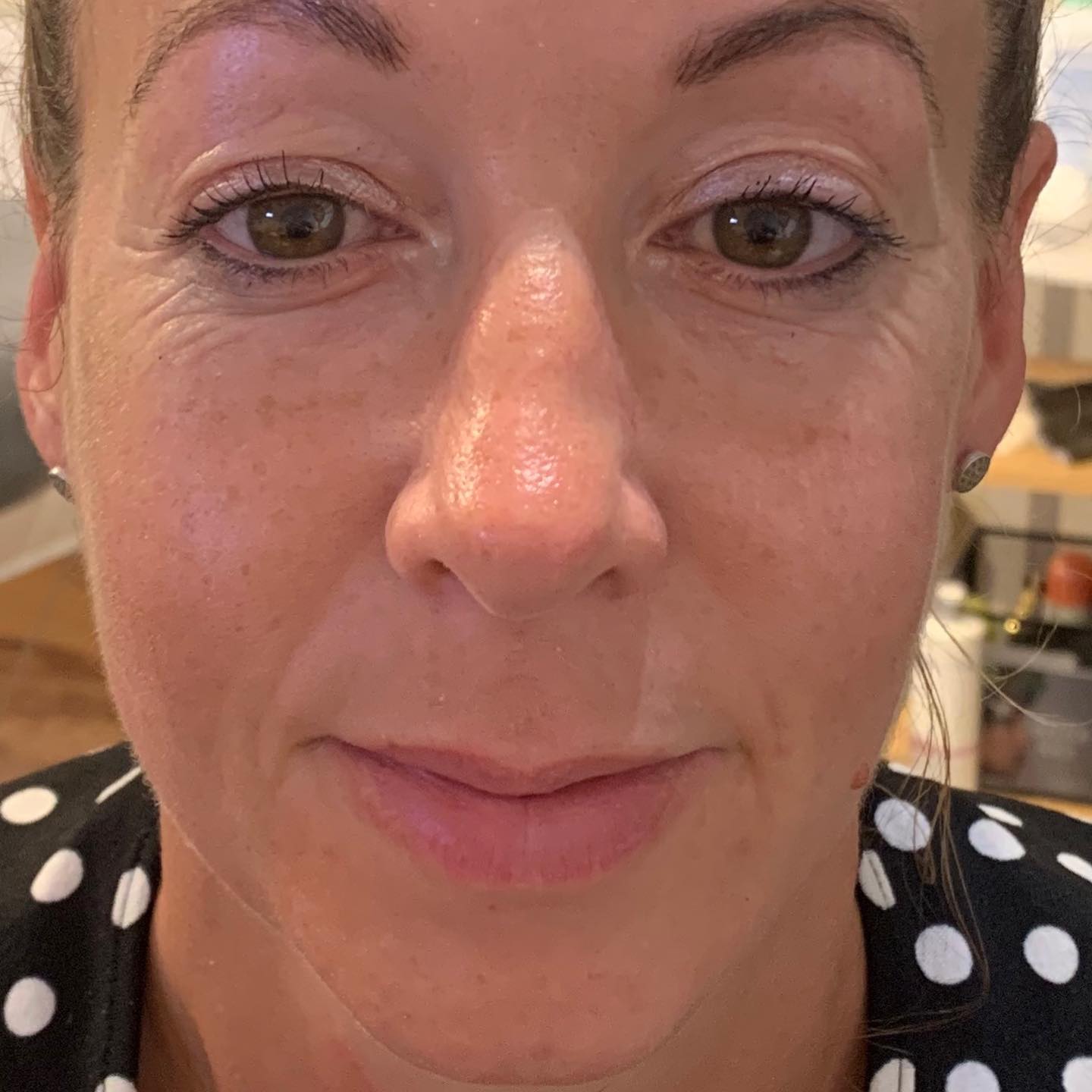 It causes controlled micro-injuries that stimulate your body's natural wound healing process, while minimizing cellular damage. The result is effective remodeling of tissue, while keeping the overall structure of the skin intact.
There are three phases to the wound-repair process:
Phase I: Inflammation. Piercing the skin triggers your immune system to disinfect the wounds, remove debris, increase blood flow and begin to create new tissue.
Phase II: Proliferation. The wound is rebuilt with new granulation cells, which are part of the extracellular matrix. Additionally, a new network of blood vessels develops.|
Phase III: Remodelling. The wound is replaced with new dermal tissues and blood vessels.
Your skin will initially feel quite dry and tight but this is only temporary, you may peel slightly but this differs from client to client! The treatment should be performed at least 3 times, 30 days apart depending on individual skin concerns to give sustainable results!
At the moment this is obviously a treatment we aren't allowed to do but really excited to offer this in the salon!
Contact us if you would like to find out more about this treatment.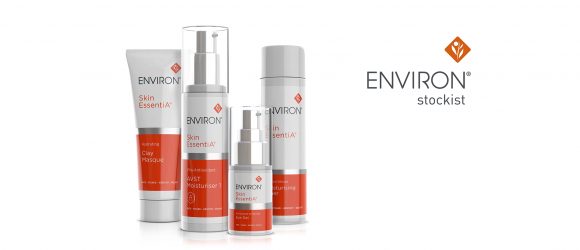 How many of you use Baby Wipes or some sort of "Facial Wipe" to remove your makeup? I am guessing about 80% of you!
Well please STOP!! Yes, I know they are a quick, cheap ( in some cases) alternative but A) they are bad for your skin and B) they are equally as bad for the environment!
Wipes are not highly effective when it comes to cleaning your face, instead of removing impurities, wipes in-fact tend to smear dirt and bacteria all over your face! Also some wipes contain alcohol which is very drying and encourages the production of oil ( which is bad for acne and oily skins).
I personally use Environ Cleansing Lotion, a lightweight, creamy lotion that lifts impurities while maintaining its effects on the skins natural moisture balance! The lotion rinses off easily with water and leaves the skin, hydrated, refreshed and conditioned! If you prefer a slightly foamy wash it is also available as Low Foam Cleanser!
A 200 ml pump bottle is excellent value for money at £37!
You should always Tone after using your chosen cleanser to remove and residual cleanser, makeup and dirt and a good toner maintains the effects of the skin natural PH balance ( doesn't strip it from its natural oils) . My favourite toner is from Environs Youth Essentia A range (Blue Range). This concentrated toner is packed full of peptides that work together to help smooth the appearance of skin tone and elasticity! This toner is £46 for a 200ml bottle , this will also see you through for a good while as a little goes along way!